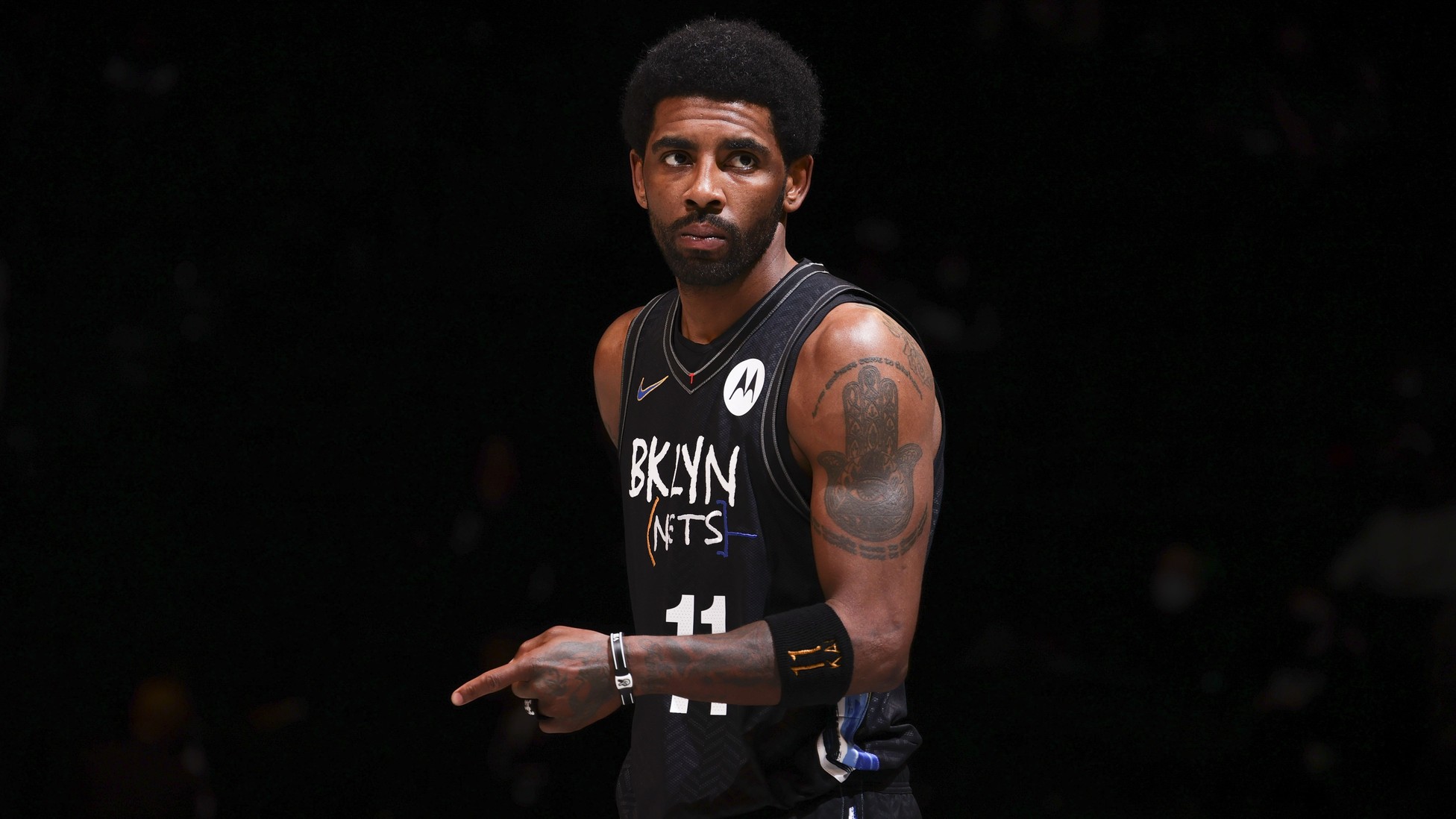 The Brook­lyn Nets have offi­cially ended their tug-​of-​war with Kyrie Irv­ing over the star point guard's vac­ci­na­tion sta­tus. And Irv­ing, who has refused to get a COVID-​19 shot, is unques­tion­ably the winner.
The rapid spread of the coronavirus's Omi­cron vari­ant has left gaps on ros­ters across the NBA. Because pos­i­tive tests had ren­dered so many play­ers inel­i­gi­ble, the Nets finally buck­led to Irv­ing, who had not played this sea­son because New York City's vac­cine man­date for cer­tain indoor facil­i­ties had ban­ished him from home games. To let Irv­ing on the court now, even just for away games, is a dras­tic turn­around for a team that had side­lined him rather than deploy him part-​time. After he cleared the NBA's COVID-​19 pro­to­cols on Tues­day, Irv­ing will be eli­gi­ble to play for the Nets when they travel to Indi­ana to face the Pac­ers on Jan­u­ary 5.
This res­o­lu­tion of the Nets' high-​profile dis­pute with Irv­ing is part of a larger prob­lem in pro­fes­sional sports: Con­fronted with this lat­est virus surge, both the NBA and the NFL have essen­tially waved the white flag. They are eas­ing their health rules and send­ing con­cil­ia­tory sig­nals to play­ers who have refused to get COVID-​19 shots.
Both leagues had adopted a range of health pro­to­cols that strongly encour­aged vac­ci­na­tion. But now the leagues are choos­ing instead to cede to the forces of cap­i­tal­ism. Short-​term finan­cial con­cerns are dic­tat­ing that even as Omi­cron spreads, games must go on. And if that means hold­ing vac­ci­nated and unvac­ci­nated play­ers to the same stan­dards, the leagues will do it.
After the CDC issued new guide­lines Mon­day that will shorten quar­an­tine times for any­one who tests pos­i­tive for the coro­n­avirus, the NBA announced that play­ers who test pos­i­tive will have to iso­late for only six days, rather than 10, if they have no symp­toms. The NFL and the NFL Play­ers Asso­ci­a­tion quickly announced that play­ers with pos­i­tive test results can return after five days. Stun­ningly, the two leagues' abbre­vi­ated new quar­an­tine time­lines apply to both vac­ci­nated and unvac­ci­nated players.
Akoben Adinkra­hene: What does this really mean? It means that the NFL and NBA under­stands that even they were slated to be bank­rupted by sup­port­ing this scam!
One of the ques­tions I would have is, what does the gov­er­nor of New York do now. As it would seem that some­one will be pulling her strings with the quickness!